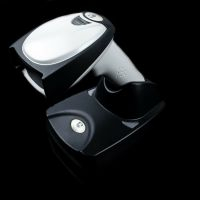 Status quo of your Agile test process?
Have you ever noticed that your test engineers are having difficulty transferring to Agile and testing?
Is it still unclear as to where your develop-teams stand with their agility level?
Do you need substantiation for a budget to make your teams perform better?
For further development of your teams or team members, do you need a plan and/or specific advice?
The answer to these questions is our own Agile Test Scan.
Depending on the purpose of the scan, we start with an investigation of the company, the culture, the processes, the teams and the people in the teams. We then issue an independent report that meets your needs.
The scan uses the Lean A3 model. This guarantees a structured and proven methodology to overcome the necessary answers. The approach consists of the following steps:
Background research; how is the problem relevant to the organization as a whole?
Current situation; what is actually happening right now?
Problem: where is the deviation from the standards or the expectation?
Goal: what changes do you want to achieve and when?
Theme: what is the specific focus for this scan?
Analysis: which issues can prevent us from achieving our goal?
Countermeasures: can we anticipate these target-threatening issues?
Implementation: who's doing what and what needs to happen exactly?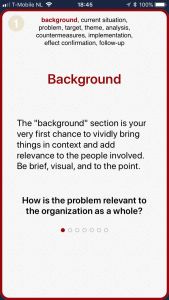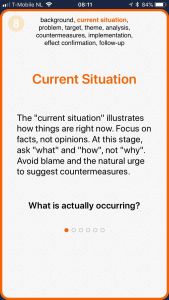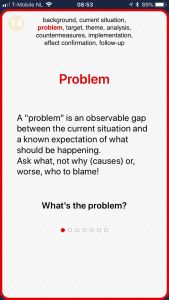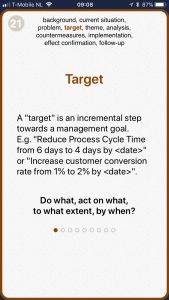 The duration of the Agile Test Scan is largely dependent on the size of the company and the stated aim. It can take up to 1 day to a couple of weeks.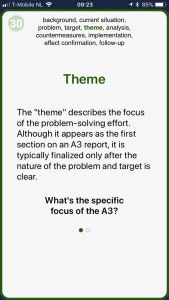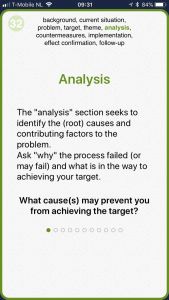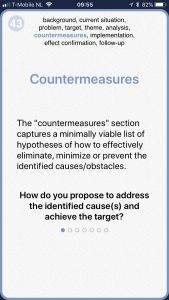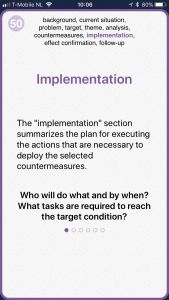 To the overview