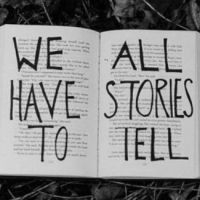 Do you recognize the following situations?
You go on a job interview or intake interview and are quite nervous

You are asked to tell something about yourself and you get no further than the enumeration of facts from your resume

You will be asked to explain how exactly you have done something and you must pick up a situation from your past that is concrete and fits the question on the spot.

You wonder how you will get that one specific person into a change that you want to implement, but that person can´t be convinced with (your) facts
In the workshop (and prior homework) you get to know yourself as a person because this determines your drive and reality. From that drive and reality you create your pitch and your stories. This gives you the chance to connect with the people around you and that is applicable in any situation and at any time.
After training
Do you have insight into the person you are (homework)

Have you written a pitch about yourself (version 0.1 homework)

Have you become acquainted with the basis for good stories with the help of STARR

Do you have 1 or more own stories (version 0.1 homework)

Have you practiced your pitch and many stories

Did you learn a great deal about yourself and the other participants
Who is this training for?
Every team member in an agile team.
Recommended prior knowledge
No specific prior knowledge is required.
Setup of the training
Our experienced trainers teach you the essence of making and telling a good pitch and making and telling a number of stories with the help of STARR. The training courses are hands-on and we use experiential learning. In our training you learn under realistic pressure, in real situations. Experiential learning means that you participate in simulations instead of sitting still and watching a slideshow. A thorough debrief of what happened during the exercises is an essential part of the training. During the debriefs you learn from the teacher, the other participants but especially from yourself.
Program
2 weeks before the start of the workshop: homework

Who am I

Your own pitch

Your stories based on STARR (T)

And of course many exercises to learn from
Location and number of participants
The training is provided centrally in the Netherlands. Of course it is also possible to do this in-house at any location you want in the Netherlands. For this you need to register at least 6 participants. The maximum group size is 10 people. In this way, everyone receives sufficient personal attention and there is sufficient time to respond to questions and self-introduced cases.
Cost
1-day workshop € 500 per person
1-day in-house workshop € 2500 per group.
All training courses include coffee, tea, water and lunch. Prices are exclusive of VAT.
More information?
Do you want more information or do you want to register? Then contact us!
To the overview